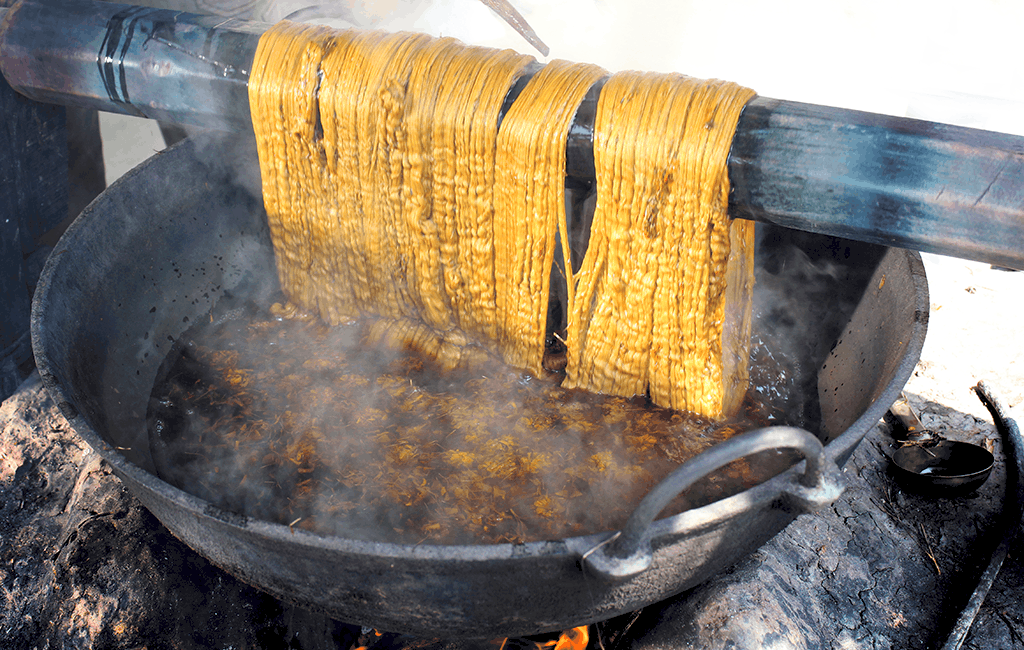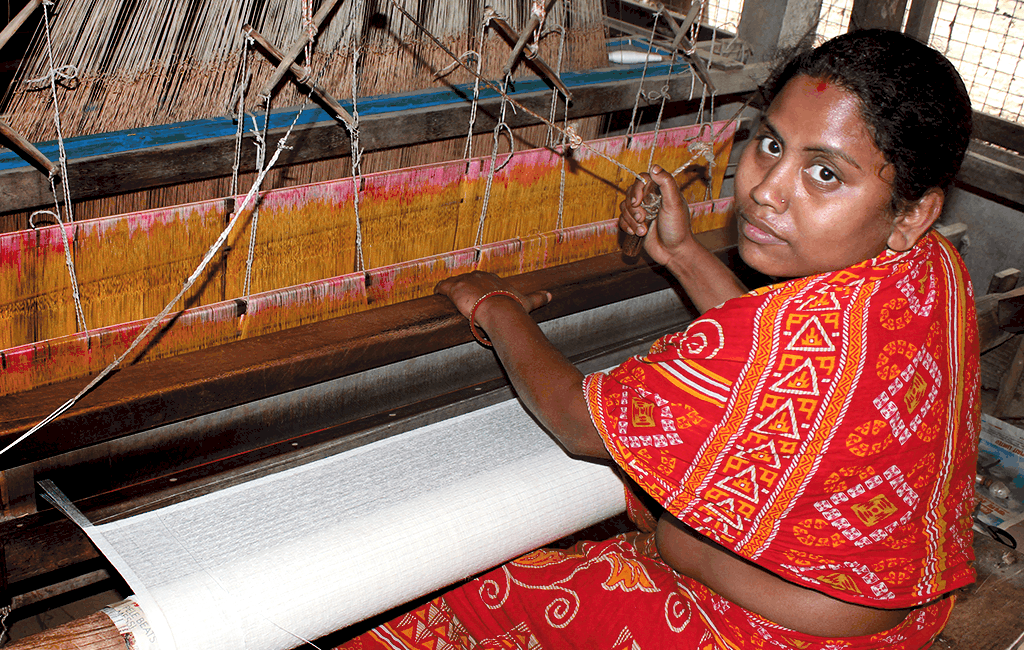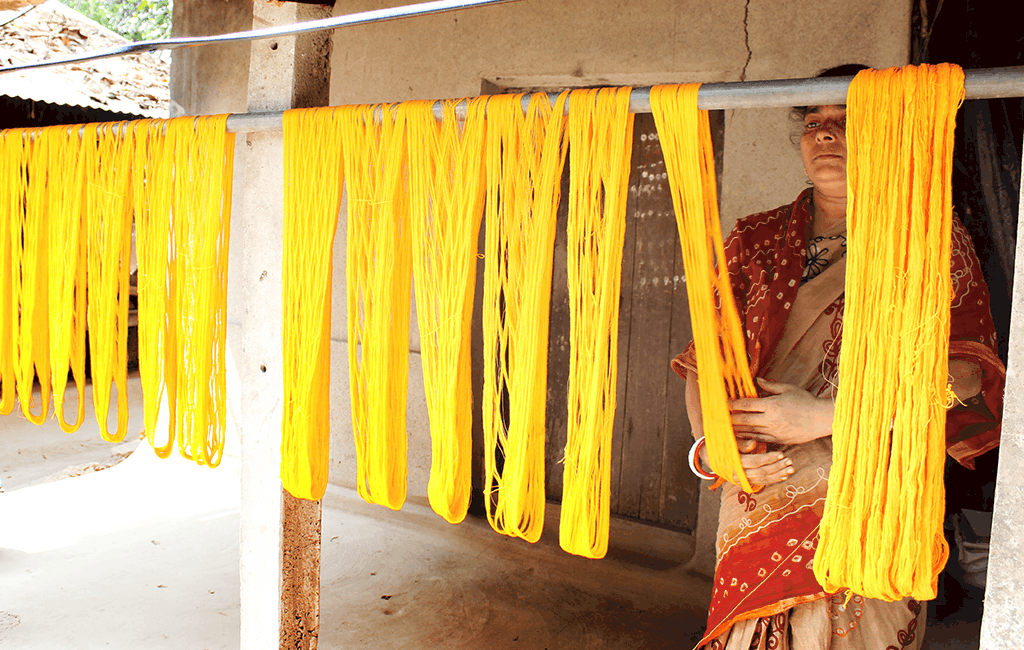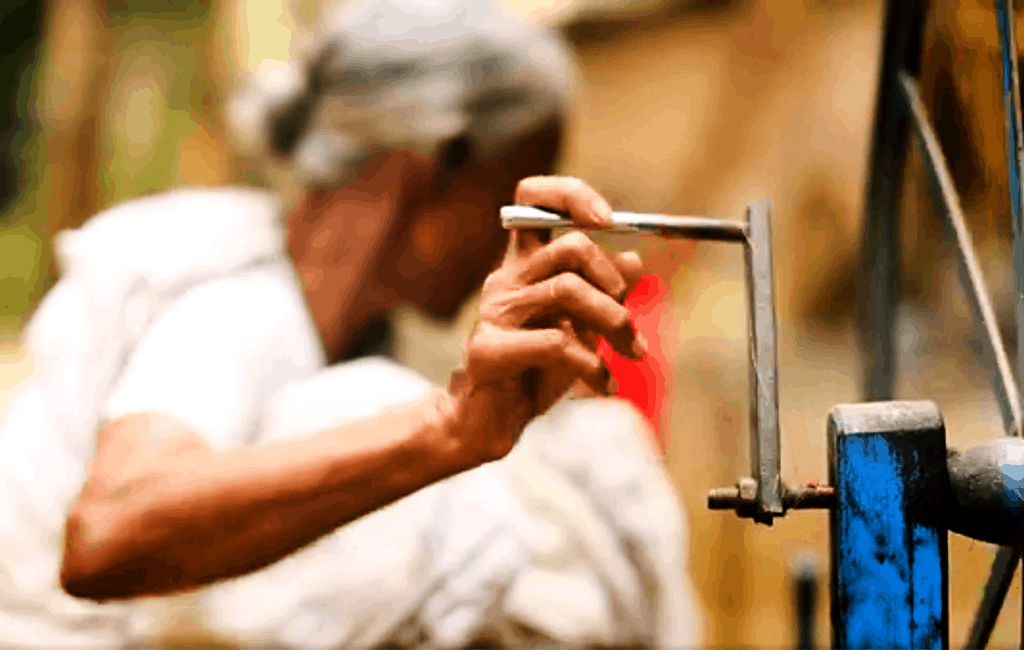 Handloom weavers creating a unique tapestry of motifs and designs over hundreds of years have carved newer milestones in Bengal's pride of producing Indian wearable art. However, driven by various technological advancements in the textile industry today, the rich antiquity of 100% pure handloom is losing its exclusivity with each passing day. In an era of such crisis, where man is pitted against a machine, Karustuti strives to sustain Fairtrade handloom, and the creative potential of handloom artisans fighting their ill-fates, to helping them aspire weaving, living and believing! By exposing weaver families to the finest of arts and encouraging them on creating beautiful handloom products for today's handloom connoisseurs, Karustuti delves into raising funds through the sale of authentic handloom garments in the market, thereby making our weavers well-equipped and self-sufficient. All our products are registered with Govt. Handloom mark, and testifying our 100% unduplicated quality, we also provide AZO and PCP certificate as per requirement.
Having envisioned a progressive future that opposes gender disparity, provides elementary education to every child, and ensures correct learning and development, Karustuti aims to bridge the gaps between the underserved of the society and their right to education. Education for all, our initiative to educate young children coming from weaver families, is a step to securing their future with the right education and approach to living. Alongside child development, Karustuti also stands for Woman Empowerment. One of our core missions has been to empower women of all age groups by providing them with the basic resources of life, and strengthening their skills to maintain their livelihood with their heads held high! So far, our continual efforts to liberating woman power in matter of education and artistry have helped many women support themselves as well as their families. Karustuti also works towards identifying the root causes of healthcare challenges of our weavers, and providing them with fair Medical Aid and Special Care so as to extend quality healthcare opportunities to those hitherto underserved. Our overall goal is the empowerment of handloom weavers from poor and marginalized communities, leading to an improvement in their health standards and livelihoods.
If you are a handloom connoisseur and do not want to witness the handloom industry get trampled beneath the prowess of machines, extend your support to our weavers and help them sustain their craftsmanship.
Let us together build our efforts to drive the
handloom industry to newer pinnacles!